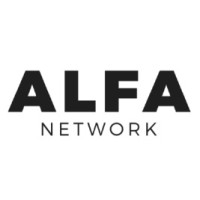 About us
The ALFA Network - Who are we?
ALFA Network is a non-profit organization, bringing together achievers, founders, and leaders from diverse fields of business and industries. ALFA is dedicated to active promotion of the entrepreneurial ecosystem across India. It has a clear focus on issues related to next-generation business leaders as well as youth entrepreneurship.
This very exclusive forum is a collection of young progressive Indians between the age group of 30 & 45 and comprises entrepreneurs, professionals, and achievers from diverse sectors. Most of our members are hailing from large and reputed business families and bring with them a wealth of influence and knowledge. The memberships to the ALFA Network are by invitation only and every application is deeply screened to ensure the exclusivity of the organisation.
ALFA works effectively with the objective of :-
Policy Advocacy
Business Networking
Promoting Youth Leadership and Entrepreneurship
Provide Platforms for sharing of ideas, experiences, and best practices
Create a strong and diverse base of future leaders for the nation
Programmes for mentoring and developing high-end skills
The mission is to foster the growth of aspiring young business personalities and recommend policies which will help create a flourishing entrepreneurship ecosystem in the country through Peer to Peer learning and sharing of ideas and learning.